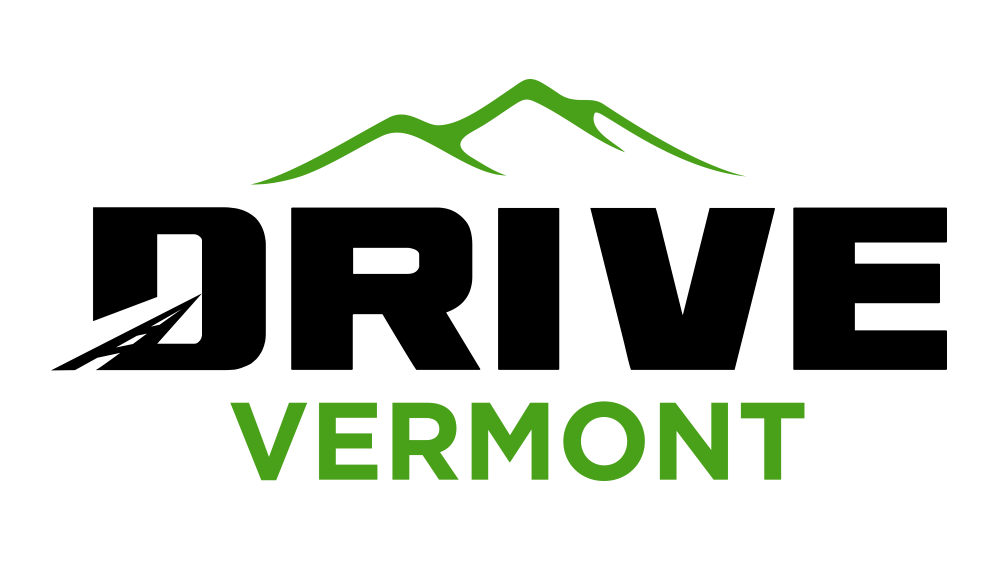 At Bokan - You can go farther and last longer with our EXCLUSIVE coverage that goes the distance!
DRIVE VERMONT
We are now proud to offer an industry leading Powertrain Warranty on new vehicles! When you purchase a brand new vehicle from Bokan Chrysler Dodge Jeep RAM we will include our 10 year / 150k mile long-term Powertrain Limited Warranty, free of charge to you!
This warranty will cover the following:
ENGINE         
| | |
| --- | --- |
| All internally lubricated parts |  ✓ |
| Cylinder block |  ✓ |
| Cylinder heads  |  ✓ |
| Oil pan |  ✓ |
| Intake manifolds |  ✓ |
| Exhaust manifolds without internal catalytic converter |  ✓ |
| Water pump |  ✓ |
| Fuel pump |  ✓ |
| Engine mounts |  ✓ |
| Timing belt and tensioner |  ✓ |
| Harmonic balancer and its bolt and pulley |  ✓ |
| Hybrid or electric drive motors/ generator/regeneration motors |  ✓ |
| Fuel cell/stack  |  ✓ |
| Seals and gaskets for listed parts |  ✓ |
TRANSMISSION/TRANSFER CASE
| | |
| --- | --- |
| All internally lubricated parts |  ✓ |
| Transmission/transaxle case |  ✓ |
| Transfer case body  |  ✓ |
| Transmission pan  |  ✓ |
| Torque converter |  ✓ |
| Flywheel/flexplate  |  ✓ |
| Ring gear  |  ✓ |
| Transmission mounts |  ✓ |
| Reduction/reducer gearbox  |  ✓ |
| Seals and gaskets for listed parts |  ✓ |
DRIVE AXLE
| | |
| --- | --- |
| All internally lubricated parts |  ✓ |
| Front and rear-wheel drive axle shafts and bearings |  ✓ |
| Constant velocity joints |  ✓ |
| Universal joints |  ✓ |
| Driveshafts and yokes |  ✓ |
| Center support and bearings  |  ✓ |
| Hub bearings |  ✓ |
| Four-wheel drive hub locking assemblies and actuator motors |  ✓ |
| Electronic vehicle power regeneration unit |  ✓ |
| Seals and gaskets for listed part |  ✓ |
Eligible Vehicles include:
All passenger Cars, SUV's and trucks

Vehicles/trucks with snowplow blades of less than or equal 8 and 1/2 feet.

Lifted vehicles or upfitted vehicles with OEM parts less than 4inches. As long as upfits were done at Bokan.
Ineligible Vehicles include:
True fleet customers.

Municipalities.

Vehicles/trucks with snowplows greater than 8 and 1/2 feet.

Lifted or upfitted vehicles with aftermarket parts.

Modified engine vehicles.

Transit vans and Cab & Chassis trucks

Mustang Shelby GT350 & GT500

Ford GT
Warranty is only good for original owner and cannot be transferred to new owner.
Make an Inquiry
Hours
Monday

08:00AM - 06:00PM

Tuesday

08:00AM - 06:00PM

Wednesday

08:00AM - 06:00PM

Thursday

08:00AM - 06:00PM

Friday

08:00AM - 06:00PM

Saturday

08:00AM - 04:00PM

Sunday

Closed
Bokan Chrysler Dodge Jeep RAM Stands Behind its New Vehicles with a 10-Year/150,000-mile Powertrain Limited Warranty
When our dealership began operating, we decided that we weren't going to do things in a "business as usual," kind of way. We wanted to provide Burlington, VT drivers with a car dealer experience that went beyond what they expected. Since we began operating, our focus has always been on our customers and making sure they always feel valued. One way we have striven to do this is by putting an emphasis on transparency in all our auto sales, service, and parts transactions. This is one reason Bokan Chrysler Dodge Jeep RAM, located at 2 Franklin Park W. in St Albans, VT, has decided to implement our 10-year/150,000-mile Powertrain Limited Warranty on eligible new vehicles bought from our dealership.
Giving You Peace of Mind
The thought of having a 10-year/150,000-mile Powertrain Limited Warranty is sure to provide many of our Plattsburgh, NY customers with the peace of mind they need to consider traveling over the lake to look at a new Chrysler, Dodge, Jeep, or RAM. Why consider going to one of the car dealerships in South Burlington, VT when you can get your new vehicle at Bokan Chrysler Dodge Jeep RAM and know that many of your engine, transmission, transfer case, and drive axle components will be covered for a long time. At our dealership, we take pride in serving our Colchester, VT area customers and want every opportunity to earn their business with our transparent and customer-focused approach to everything we do.
What Exactly Does This Warranty Cover?
Naturally many of our Milton, VT customers are very curious as to what this warranty is going to cover. Essentially, our 10-year/150,000-mile Powertrain Limited Warranty covers many of the components in your engine, transmission, transfer case, and drive axle systems. Some of the specific items covered by the warranty include:
Cylinder Block
Fuel Pump
Water Pump
Transfer Case Body
Torque Converter
Transmission/transaxle case
Universal Joints
Driveshafts and yokes
Any auto repairs you may need will be done in our service center by our Mopar®-certified technicians with authentic Mopar® parts and accessories so you can be sure that the replacement parts are manufactured to the same standards and have the same guarantees as the ones they are replacing.
See What We Have to Offer
If you are in the market for a new vehicle, come to Bokan Chrysler Dodge Jeep RAM, in Saint Albans, VT, and take advantage of our huge inventory of new cars, trucks, SUVs, and minivans, as well as our strong commitment to taking care of our customers.
Go Farther and Last Longer With Drive Vermont From Bokan
Any of our new vehicles will handle your travels around Colchester, Milton and Saint Albans with ease. Reliable and safe family vehicles like the Chrysler Pacifica, Dodge Durango and Jeep Grand Cherokee will provide you with loads of interior space, top-notch technology and more. For performance enthusiasts, a new Dodge Charger or Challenger will delight at every turn. And if you're seeking a pickup for capable towing and hauling, any Ram truck will do the trick. But with a vehicle you'll immediately fall in love with, you'll want a level of protection that can't be matched.
Covering all sorts of parts with your car's engine, transmission and drive axle, our exclusive warranty is there to take care of any unforeseen issue. And since you'll spend many miles out on the roads of Vermont from Saint Albans down to South Burlington, those miles tend to add up quickly. With our Drive Vermont warranty program with you for up to 10 years or 150,000 miles, whichever comes first, you can plan on long-term coverage and the confidence that comes with it.
Our Saint Albans Dealership is Ready For Your Warranty-Covered Service Needs
Whether it's for general maintenance such as oil and filter changes, tire rotations and sate inspections to keep your Chrysler, Dodge, Jeep or Ram vehicle in its best shape, or for repairs covered by your powertrain warranty, our service center here in Saint Albans is ready to handle it all. At the time you purchase your vehicle, we'll go over all the details of our Drive Vermont program, what specifically it covers, and how to use our easy service scheduler online to make appointments quickly and easily. Our Mopar-certified technicians and our Genuine Mopar Parts are ready to make your Dodge, Jeep or Ram model whole again when something needs to be repaired, so be in touch the moment your vehicle doesn't feel or sound quite right, and we'll start you off with a checkup and follow through with the repairs you need.
Secure Auto Financing From Bokan Chrysler Dodge Jeep Ram Along With Your Drive Vermont Warranty Program
Along with the eligible vehicles that include this standard warranty plan, you'll have additional protection coverage available for your next ride. We'll go over your options, and when you begin the new Chrysler, Dodge, Jeep or Ram leasing or financing process, we'll factor in any additional protection you want that covers other kinds of wear and tear. Some of those plans cover added salt and winter weather damage, which is a smart idea for driving around Milton and Saint Albans in your car, truck or SUV.
With Bokan Chrysler Dodge Jeep Ram and at all our Bokan dealerships around Colchester, South Burlington and Plattsburgh, you'll last longer and drive further covered by our Drive Vermont warranty plan. Visit us today and we'll be happy to help you out.